G. Matthew Hebdon, MD, PhD
Endocrinology and Metabolism
Faculty
Lansing / East Lansing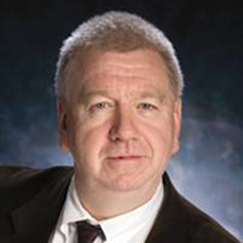 Assistant Professor
Director, Endocrinology, Diabetes, and Metabolism Fellowship Program
Division of Endocrinology, Diabetes, and Metabolism
-
Clinician at MSU Specialty Center, Endocrinology Clinic
Clinic Address: 4650 South Hagadorn Road Suite 100, East Lansing, MI 48823
Clinic: 517-353-4830
Academic Address: 788 Service Road, B336, East Lansing, MI 48823
Academic: 517-353-9242
Academic Support Staff:  Kimberly Wright
For clinical appointments and patient-care questions: please contact Endocrinology Clinic at 517-353-4830.
---
BIO
MSU HealthTeam's Endocrinology Clinic

G. Matthew Hebdon M.D., Ph.D. received his Ph.D. from the National Institute for Medical Research in London U.K. for work on the transport of Ca++ through lipid bilayers and the synthesis of lipid-selective photo-activated probes. Following post-Doctoral Research he was appointed Director of Chemotherapy for Glaxo Pharmaceuticals.
Dr. Hebdon received his M.D. from the University of North Carolina at Chapel Hill and completed Residencies in Internal Medicine and Pediatrics and Fellowships in Adult and Pediatric Endocrinology Nutrition and Metabolism at the University of Michigan. Before coming to Michigan State University he was at the University of Maryland. He is the Program Director for the Endocrinology and Metabolism Fellowship at M.S.U.
Dr. Hebdon sees patients with all endocrine problems; his research interests include diabetes and healthcare outcomes.
---
EDUCATION AND CERTIFICATION
Medical School: University of North Carolina School of Medicine, May 1996
Other: Ph.D., Biochemistry - National Institute for Medical Research, London, U.K., 1977
Internships: University of Michigan, Internal Medicine and Pediatrics, June 2000
Fellowship: University of Michigan, Pediatric and Adult Endocrinology and Metabolism, June, 2004
Certification:
Board certified Internal Medicine 2004 (Diplomate # 228789)
Board certified Pediatrics 2004 (Diplomate # 1001159)
Board eligible Adult Endocrinology and Metabolism 2004
Board eligible Pediatric Endocrinology 2004
---
MSU SCHOLARS
MSU Scholars highlights the research activity of Michigan State University, showcasing faculty experts for regional, national, and international research and business communities.
---
PUBMED LINK
Hebdon GM[Author]
---