Melissa Millerick-May, PhD
Occupational and Environmental Medicine
Faculty
Lansing / East Lansing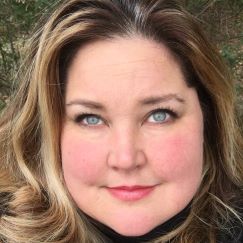 Division of Occupational and Environmental Medicine
Academic Address: 909 Fee Road, 120 West Fee
Academic: 517-432-0707
Academic Support Staff: Beth Moore
---
BIO
Dr. Millerick-May has over 20 years of experience as a toxicologist, industrial hygienist, and epidemiologist working in both the automotive industry and now in an academic setting. Melissa has leveraged her expertise as an exposure scientist to conduct field-based research centered on exposures related to the development of disease in humans and alongside colleagues in extension, animal science, and veterinary medicine to identify risk factors for disease development in equine sport/performance disciplines and disease spread in food animal production, with an aim to create a paradigm shift toward implementation of source-based exposure control strategies. Dr. Millerick-May also works with MSU Environmental Health and Safety on special projects focused on reducing workplace injuries and illness.
A recent publication by Melissa Millerick-May, MS, PhD, showed that current tools available to clinicians make antigen identification in patients with hypersensitivity pneumonitis difficult. Dr. Millerick-May, was awarded a five-year project from the National Institute of Allergy and Infectious Diseases/NIH for "Improved Method for Identifying Causative Antigen in Hypersensitivity Pneumonitis" for $3.7 million. She could be called a renaissance researcher due to her collaborations with co-investigators in numerous cross-disciplines including plant biology, microbiology and molecular genetics, pharmacology and toxicology, transplant immunology, and agriculture and natural resources.
Research Interests:
Air Pollution and Airway Inflammation/Disease
Gene-Environment Interaction and Respiratory Disease
Occupational and Environmental Epidemiology
---
EDUCATION AND CERTIFICATION
Bachelors
: BS Animal Science, Toxicology, Michigan State University, East Lansing, Michigan
Graduate
: MS Occupational and Environmental Health, Industrial Hygiene, Wayne State University, Detroit, Michigan
Graduate:
Grad. Cert. Applied Epidemiology, University of Michigan School of Public Health, Ann Arbor, Michigan
Doctorate:
PhD Comparative Medicine and Integrative Biology, Michigan State University, East Lansing, Michigan
---
MSU SCHOLARS
Faculty Profile Link
MSU Scholars highlights the research activity of Michigan State University, showcasing faculty experts for regional, national, and international research and business communities.
---
PUBMED LINK
Millerick-May ML[Author]
---