Richard Neubig, MD, PhD
Dermatology
Faculty
Lansing / East Lansing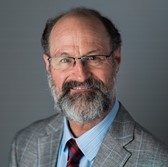 Professor
Chair, Department of Pharmacology & Toxicology
Interim Chief, Nicholas V. Perricone, M.D. Division of Dermatology
Academic Address: 1355 Bogue Street, Room B440 Life Sciences
Academic Phone: 517-353-7145
BIO
Fields of Interest: G protein-coupled receptor (GPCR) signaling and intracellular modulators of that signaling. GPCRs are the targets of over 30% of current drugs and we are discovering novel ways to control their function.

An interview with Dr. Rick Neubig on WKAR about Melanoma Drugs.

Home Department = Pharmacology & Toxicology
---
EDUCATION AND CERTIFICATION
1975 B.S. (Chem), University of Michigan with highest honors
1981 M.D., Harvard-MIT Program in Health Sciences and Technology
1981 Harvard Medical School Ph.D., Pharmacology
1981 Resident Internal Medicine, University of Michigan Hospitals
1981-1984 Assistant Professor – Professor, Pharmacology, University of Michigan
2004-2013 Co-director, Center for Chemical Genomics, University of Michigan
2013-Current Professor & Chair, Pharmacology & Toxicology, Michigan State University
---
RESEARCH LABORATORY
We are an interdisciplinary laboratory in the Department of Pharmacology and Toxicology at Michigan State University. We have a wide range of projects focused on understanding the molecular mechanisms of GPCR (G-Protein Coupled Receptor) signaling and their downstream effectors. We are also very interested in discovering new compounds to interrupt this pathway and perhaps lead to new therapeutics in numerous diseases such as cardiovascular disorders, cancer, scleroderma and epilepsy.
Additional information on
The Neubig Lab web site
---
MSU SCHOLARS
MSU Scholars highlights the research activity of Michigan State University, showcasing faculty experts for regional, national, and international research and business communities.
---
PUBMED LINK
Neubig RR[Author]
---