George S. Abela, MD, MBA, MSc
Cardiology
Faculty
Lansing / East Lansing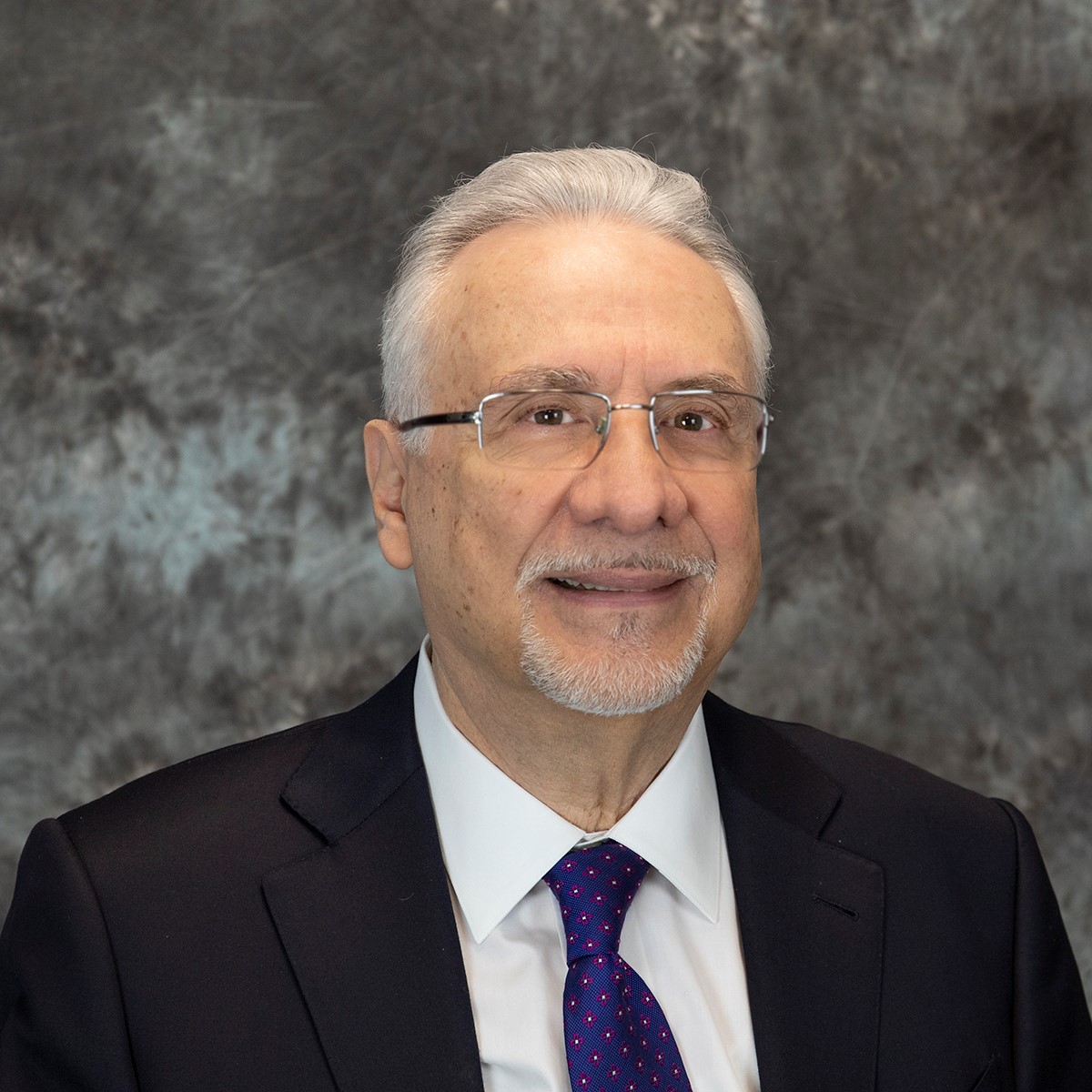 Professor
Chief, Division of Cardiology
Cardiology Fellowship Director
-
Clinician at MSU Specialty Center, Cardiology Clinic
Clinic Address: 4650 South Hagadorn Road Suite 100, East Lansing, MI 48823
Clinic: 517-353-4941
Academic Address: 788 Service Road, B208, East Lansing, MI 48823
Academic: 517-432-9124
Academic Support Staff: Beth Moore
For clinical appointments and patient-care questions: please contact Cardiology Clinic at 517-353-4830
---
BIO
Dr. George S. Abela is a clinician-scientist who treats patients with heart disease and conducts research. His work has demonstrated for the first time the underlying mechanism of how cholesterol expands in volume when crystalizing and tears up the arterial wall causing heart attacks.
Dr. Abela is laboratory Director and is Professor and Chief of the Division of Cardiology as well as Program Director for Cardiovascular Fellowship Training Program. Also, he is a fellow of the American College of Cardiology, National lipid association and American heart association. He has authored numerous manuscripts on the effects of cholesterol crystals and plaque rupture. He is a reviewer for major cardiovascular journals and is active in presenting his lab's research both nationally and internationally.
---
EDUCATION AND CERTIFICATION
Medical School: American University of Beirut, Beirut, Lebanon
Residency: Medicine and Pathology Residency Medicine, Emory University, Atlanta, GA
Fellowship: Cardiology Fellowship at University of Florida, Gainesville, FL
Certification:
American Board of Internal Medicine
Internal Medicine
Cardiovascular Disease
---
RESEARCH LABORATORY
Dr. Abela's research interests include thrombosis/plaque rupture, platelet aggregation, vascular injury, and diabetes.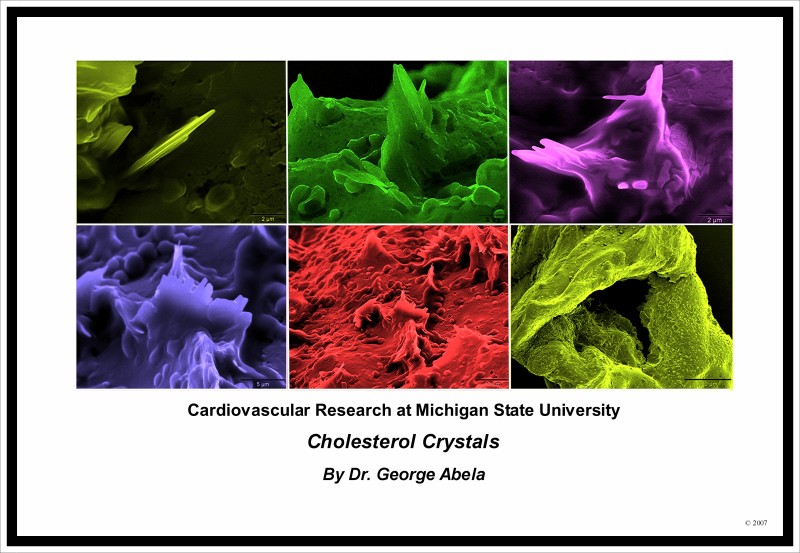 Evaluation of Cholesterol Crystals in Heart Attacks and Strokes
Our lab has pioneered the role of cholesterol crystals in plaque rupture and thrombosis leading to heart attacks and strokes. It conducts bench top studies on cholesterol crystal behavior as well as analysis of human atherosclerotic plaques. Uniquely it has evaluated the extracts from human coronary arteries and described novel findings with regards to the extent of cholesterol crystals and their role in heart attacks. In the coming years we plan to pursue methods of blocking cholesterol crystallization and dissolving cholesterol crystals in an attempt to reduce the risk of heart attacks and strokes.
Training
Many of the students, residents and fellows in training have been active participants in the laboratory learning the skills and methods of cardiovascular research. This is a required aspect of their training program. Many have published in major cardiovascular journals and contributed actively towards the growth of the program.
Contact
Department of Medicine
B410 Clinical Center
Michigan State University
East Lansing, MI 48824-1317
---
MSU SCHOLARS
MSU Scholars highlights the research activity of Michigan State University, showcasing faculty experts for regional, national, and international research and business communities.
---
PUBMED LINK
---