Gary Ferenchick, MD
General Internal Medicine
Faculty
Lansing / East Lansing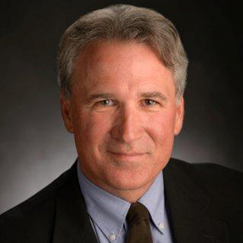 Professor
Director of Just-In-Time, Shared Discovery Program
Division of General Internal Medicine
-
Clinician at MSU Specialty Center, Internal Medicine Clinic
Clinic Address: 4650 South Hagadorn Road Suite 100, East Lansing, MI 48823
Clinic: 517-353-4941
Academic Address: 909 Wilson Road, Room 124, East Lansing, MI 48823
Academic: 517-353-3730
Academic Support Staff: Jinie Shirey
For clinical appointments and patient-care questions: please contact Internal Medicine Clinic at 517-353-4941
---
BIO
I have been actively involved in medical education for the majority of my career. Nationally, I have been actively involved in the Clerkship Directors in Internal Medicine (CDIM) organization, serving as its president in 2000. I was awarded CDIM Ruth Marie Fincher award for service; additionally in 2004 I was given a National Award for Scholarship in Medical Education by the Society of General Internal Medicine. I have also been active in faculty development, having developed a widely presented workshop entitled Teaching in the Ambulatory Setting which I have presented dozens of times nationally since 2000, at institutions such as Rush Medical School, University of Georgia and the University of Rochester. This workshop was founded on educational principles of active, efficient and effective learner engagement in patient care, and was the focus of a series of articles I authored and co-authored in Academic Medicine in 1997, and a book entitled Teaching in Your Office, co-authored and was published by the American College of Physicians. I have developed several key educational initiatives during my tenure, the most recent being a technology enhanced strategy to increase the frequency and specificity of faculty directed assessment of observed student clinical skills in authentic clinical settings. This has resulted in over 5000 documented student-faculty observations in our geographically dispersed system. This work was presented at the 2012 CDIM Meeting, the 2013 Central Group on Educational Affairs and the 2013 Society of General Internal Medicine National Meeting and at the Mobile Computing in Medical Education at Indiana University in May. Finally, I have been funded by Health Resources & Services Administration (HRSA) pre-doctoral training in primary care grants, from 2002 through 2008 as both a co-investigator and principal investigator.
Intro/Educational & Training:
After graduating in the upper half of the lower third of my high school graduating class in 1974, I went to a Community College for a few year to play baseball and improve my academic standing. I entered the front door of MSU in September of 1997 and never left, attaining an undergraduate and graduate degree in Human Nutrition in 1979 and 1982, and an MD degree in 1984. After completing my residency in 1988 I joined the Department of Medicine, Division of General medicine, and have never looked back. To further solidified my "Green and White" roots both of my children achieved their respective degrees at MSU (my son Jesse a Bachelors and Masters degree in education; and my daughter Hannah a Bachelors and Medical degree).
Academic Interests:
A nice thing about being a generalist is the opportunity to explore areas of interest and enquiry that cross your path. Early in my career as a result of specific patients I cared for as an intern, I began to study the hemostatic effects of anabolic steroids among weightlifters, specifically on platelet aggregation in Dr Ken Schwartz's lab, producing multiple grants, publications and research presentations. Driven by an intrinsic need to feel useful, I also embarked on a several year project with CHM students on providing health services to Lansing's homeless population.
In the mid 1990's our former GIM chief, Pat Alguire, left the university and "handed over" to me a workshop on faculty development to be presented at the regional ACP meeting. This became the basis of more than 20 years of publications, involvement in national faculty development efforts, a book, and dozens of presentations nationally. Finally – for reasons un beknown to me, ~ 2004 (before smart phones), I became quite interested in the potential of mobile technology for medical education and started to pursue this as an academic interest. This ultimately blossomed into justintimemedicine, which currently provides the vast majority of the electronic infrastructure of the Shared Discovery Curriculum. Additionally, I remain active clinically, taking care of patients in both the clinic and hospital.
---
EDUCATION AND CERTIFICATION
Medical School: Michigan State University, College of Human Medicine, East Lansing, Michigan
Residency: Michigan State University, Internal Medicine Residency Program, East Lansing, Michigan 
Post-Doctoral Fellow: General Medicine Faculty Development, Michigan State University, East Lansing, Michigan
Certification:
American Board of Internal Medicine
---
MSU SCHOLARS
---
PUBMED LINK
Ferenchick G[Author]
---