Dianne P. Wagner, MD, FACP
General Internal Medicine
Faculty
Lansing / East Lansing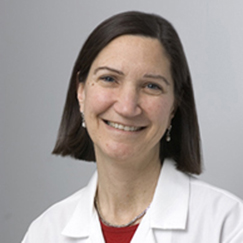 Professor
Associate Dean, Undergraduate Medical Education
Division of General Internal Medicine
Academic Address: 965 Wilson Road, Room A102, East Fee Hall East Lansing, MI 48823
Academic: 517-353-4998
Academic Support Staff: Lisa Galbavi
---
BIO
Dianne Wagner leads the implementation of the Michigan State University College of Human Medicine Shared Discovery Curriculum. She is a Fellow of the American College of Physicians, and a Faculty Fellow in the Learning Academy. Dr. Wagner has presented locally, regionally and nationally and has published widely on curricular design, performance-based assessment, interdisciplinary education and well as the teaching and assessment of patient safety competencies.
---
EDUCATION AND CERTIFICATION
Medical School: Abraham Lincoln School of Medicine, University of Illinois, Chicago, Illinois 
Residency: Internal Medicine Residency Program, Michigan State University, East Lansing, Michigan
Certification:
American Board of Internal Medicine
National Board of Medical Examiners Diplomat
---
MSU SCHOLARS
Faculty Profile Link
MSU Scholars highlights the research activity of Michigan State University, showcasing faculty experts for regional, national, and international research and business communities.
---
PUBMED LINK
Wagner DP[Author]
---