Donna H. Wang, MD, FAHA
Nanomedicine and Molecular Intervention
Faculty
Lansing / East Lansing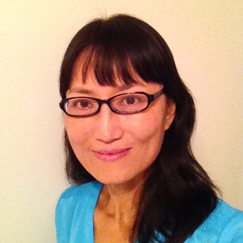 Professor
Director, Nanomedicine and Molecular Intervention
Academic Address: 788 Service Road, B316 Clinical Center
Academic Phone: 517-884-8808
Academic Support Staff: Kimberly Wright
---
BIO
Donna Wang, MD, FAHA, is a Professor of Medicine, Neuroscience Program, and Cell and Molecular Biology Program at Michigan State University. She also directs the Division of Nanomedicine and Molecular Intervention in Department of Medicine at MSU. Dr. Wang is an Established Investigator of American Heart Association, a Fellow of the American Heart Association Council for High Blood Pressure Research, and a Fellow of Cardiovascular Section of the American Physiological Society.
---
EDUCATION AND CERTIFICATION
Medical School: Sun Yat-Sen University School of Medical Sciences, Guangzhou, China
Residency: Resident, Sun Yat-Sen Ophthalmic Center, Sun Yat-Sen University of Medical Sciences, Guangzhou, China
Fellowship: Physiology Fellow, Eastern Virginia Medical School, Norfolk, Virginia
---
MSU SCHOLARS
MSU Scholars highlights the research activity of Michigan State University, showcasing faculty experts for regional, national, and international research and business communities.
---
PUBMED LINK
Wang DH[Author]
---