Division of General Internal Medicine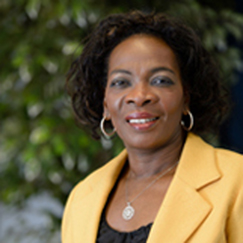 Message from Ade Olomu, Division Chief: 
The General Internal Medicine (GIM) division represents one of the largest clinical units within the College of Human Medicine. We excel in the delivery of high quality, culturally sensitive, patient-centered comprehensive primary, and preventive healthcare. We conduct research on innovative models of health care delivery, quality improvements and patient safety. We also train the best doctors for now and the future. 
The GIM division is populated with excellent clinicians. Demand for many of our faculty as primary care providers is high. The clinical activity of the division is equally split between the ambulatory and inpatient settings. We are proud of the quality of care we deliver to all patients with complex chronic illness. The high grade we receive in patient satisfaction scores is a testimony of the high quality medical services we provide to our patients.
Members of the division comprise of highly talented, committed faculty with major and diverse roles across the educational spectrum in the College of Human Medicine (CHM), ranging from directing preclinical and clinical courses to directing the residency programs, fellowship and CME teaching. As one of the leading Primary Care Residency Programs in the nation, MSU/Sparrow Internal Medicine Residency program train residents to care for patients with complex medical conditions in ambulatory and hospital settings. We are committed to medical student education through all the four years of the innovative Shared Discovery Curriculum.

Diversity in scholarship exists within the division as well. Members of the division are actively engaged in funded research in diverse areas such as health services research, health disparity, implementation science, quality improvement, medical education research, psychosocial medicine, sleep medicine, and understanding the basic mechanisms of disease. Our ability to attract external grants and contracts has grown substantially over the past several years. Division members have received external funding for market analyses and business plan development for medical education technology in addition to NIH and Foundation grants.

Many outstanding members of the division have received national recognition from reputable agencies such as, the Institute of Medicine (IOM), and NIH. Most division members have been recipients of departmental, college, university, or national awards. Members are nationally prominent in medical education organizations. One of the impacts of this recognition of teaching excellence has been the continued demonstration of excellent educational outcomes for our learners.

In the rapidly changing environment of medical care and medical education, the division is well poised to continue to support the mission of the College of Human Medicine and Michigan State University for the foreseeable future, and the future not known.
Several of our faculty appointed in the division hold key leadership roles at CHM, across the university and around the nation. They include: